MARKETING
STRATEGY
43% of organisations don't have a digital marketing strategy. This results in not having a steady stream of new clients and little to no brand awareness. The solution?
You need a plan!
Creative marketing - but with a plan!
We will guide you from delivering a comprehensive event campaign – before, during and after for your show, PR and Media  – press releases and media relations, to lead capture.
We analyse your current marketing activities, what your competitors are doing and who/where your customers are. Your business goals and targets build the base of all research.
We develop a creative strategic 6-12 month plan of most effective marketing activities to achieve your business goals. This includes your brand and all marketing channels – digital and traditional – tailored to your budget. You will receive a plan stating what will be done when and who will do it.
Executing and managing your marketing strategy – from posting on social media to planning events, writing press releases to website optimization – we cover all aspects and work together with existing suppliers like graphic designers, web developers and printers. We do this together with you to stay flexible with new developments and short notices changes.
Constant evaluation and data analysis enables us to react to an evolving market and making recommendations for changes or different approaches. We regularly report the latest data and suggest changes where required.
Analysing and evaluating results which you will receive in a report together with recommendations going forward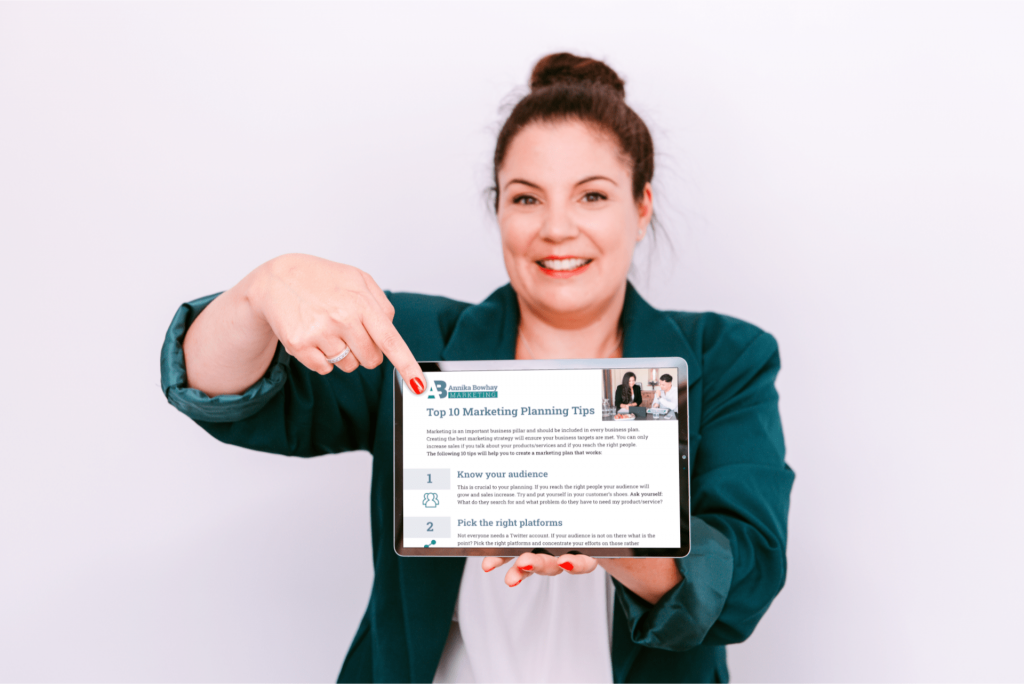 It is never too late to plan ahead. Let's plan your marketing NOW!
Download 10 tips to get you started.