DIGITAL
MARKETING
43% of organisations don't have a digital marketing strategy. This results in not having a steady stream of new clients and little to no brand awareness. The solution?
You need a plan!
Is your digital marketing getting results?
We will guide you from delivering social media – optimisation, planning, execution to Webiste – design, build and optimisation and content – blog, articles and PR.
We analyse which digital channels are best for your market, where your ideal customer is and what your competitors are doing.
We develop long term strategies or one off campaigns that best suit your business and hit your targets by using the right channels and planning relevant and interesting content. We offer social media calendars, website/landing page designs, content planning or advertising campaigns. We listen to your goals and create the best way to reach them.
Executing and managing the strategy from opening and optimising accounts to publishing posts and content regularly. We work on the basis of only optimised platforms (social media account or websites) can give you the best results. All content will drive traffic to the desired channel.
Because digital platforms often change, we offer a continuous maintenance program to keep your channels up to date and running smoothly.
Monitoring, analysing and reporting on all data with recommendations of improvements and future activities.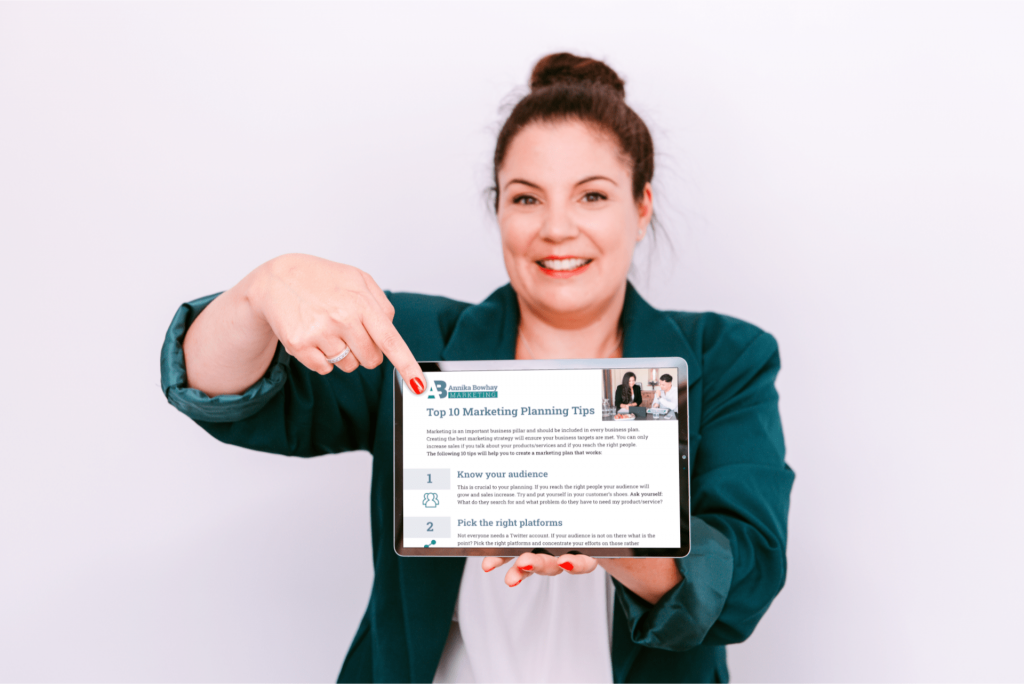 It is never too late to plan ahead. Let's plan your marketing NOW!
Download 10 tips to get you started.