BRAND
awareness
43% of organisations don't have a digital marketing strategy. This results in not having a steady stream of new clients and little to no brand awareness. The solution?
You need a plan!
A brand is much more than a logo
We will guide you from delivering visuals – logo, colours, style to ethos – ideals, values and mission and your brands content.
To capture a brand and make it recognizable, we need to analyse how your customers see you and what your competitors are doing.
Developing a plan that will make your brand established and recognized. This can be designing a logo, writing a brand guide or activities that will get your brand in front of the right people. This is completely tailored to your business vision.
Execute and manage brand awareness strategy. From branded social media posts to your email signature, correctly branded leaflets to merchandise – we drive your brand to be recognized and trusted.
Monitor and analyse the impact of the brand. We report results to you with a plan how to continue to build your brand further.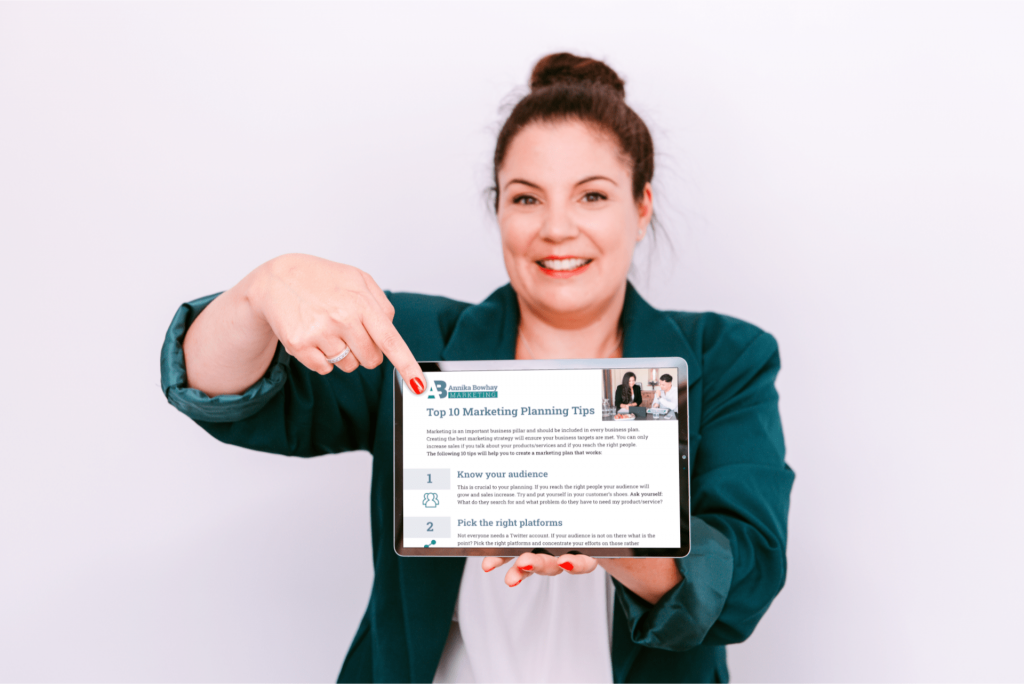 It is never too late to plan ahead. Let's plan your marketing NOW!
Download 10 tips to get you started.